Finding the Right Home Inspector
It is difficult to choose the right home inspector. Each home inspector has distinct qualifications, equipment, experience, reporting methods, and service costs.
My Qualifications
Earned a Bachelor of Science degree in Building Construction from Purdue University
Has over 30 years of experience operating a construction business
Graduated from Heartland Inspection School for Professional Inspectors
Highly experienced in all phases of the construction industry
A great home inspection requires work, care, and diligence. Ultimately, a thorough inspection depends heavily on the individual inspector's own effort. I will be honored if you permit me to inspect your home. Plus, I guarantee that I will give you my very best services. You can fully trust Integrity Inspection and Testing with your investment.
Areas Served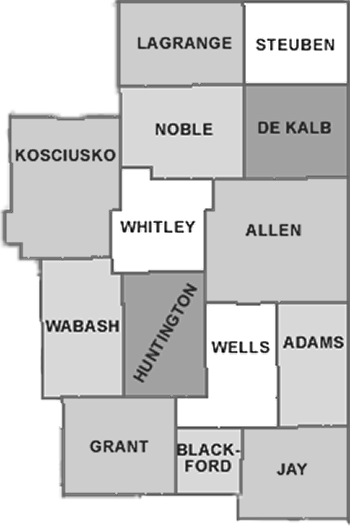 Proudly serving Northeast Indiana including LaGrange, Steuben, Noble, Dekalb, Kosciusko, Whitley, Allen, Wabash, Huntington, Wells, Adams, Grant, Blackford, and Jay Counties.